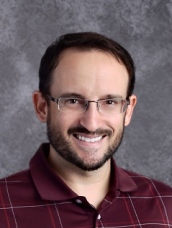 We're proud to report that our very own Coach Anderson has been hired as the new Director for the Youth Sports League for the Diocese of Tucson. He shared, "I am honored and humbled to have been selected to lead the culture of sports and competition forward for the children of all of our Catholic schools." He will continue in his role at St. John as well as in his new role. His goal is to hold all three sports seasons this school year despite the late start: Boys Basketball/Girls Volleyball, Girls Basketball/Boys Volleyball, and Track & Field.
With sports seasons coming soon, St. John school now needs COACHES to help train our student athletes! At the moment, we have one volleyball coach and two basketball coaches, one of which is only available on Tuesdays and Thursdays. Based on sign-ups, we need at least 3 basketball coaches and 3 volleyball coaches to field all teams. Without enough coaches, we will have to cut certain teams from participating, which will disappoint a lot of St. John students.
If interested in volunteering to coach, the approval process for both returning and new volunteers is:
Complete the resume for St. John's volunteer at this link:

https://diocesetucson.org/employment-opportunities

Scroll down to the very bottom of the page. Click "Volunteer" in the row with "St. John the Evangelist School (K-8)" – third from the bottom.

Mrs. Monreal (St. John office manager) will contact you and give you further instructions.

She will begin checking your references.
Your next step is usually to get fingerprints completed/submitted or have a copy of your fingerprint card on file at the school.

Complete the video training and quizzes through the CMG website as a volunteer for St. John's school.
By volunteering, your family will have its volunteer hours completely fulfilled.
Contact us if you are interested in coaching by calling 520-624-3865 or click here to submit your information electronically.
Please help all of our Thunder student-athletes make this sports year a reality.