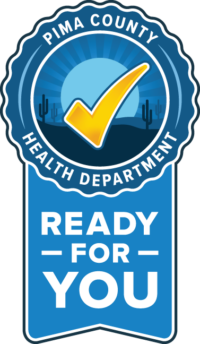 The Pima County Health Department's Consumer Health and Food Safety Division has verified that St. John the Evangelist Catholic School is following the May 21 Board of Supervisor's Proclamation requiring COVID-19 protective measures to help slow and stop the spread of COVID-19. This verification is the result of lots of hard work by our school's leadership team in developing our pandemic preparedness plan and working closely with the Pima County Health Department.
"We are pleased to know that we are following the protections set forth by Pima County to help reduce the spread of the coronavirus in our community," said Principal Minh Solorzano. "Our phased approach to having students return to campus is also a step in this direction until we get passed the worst of the pandemic," she added.
---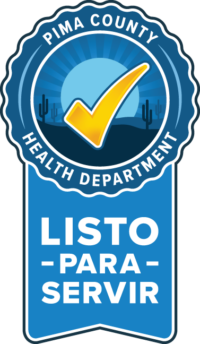 La División de Salud del Consumidor y Seguridad Alimentaria del Departamento de Salud del Condado de Pima ha verificado que la Escuela Católica San Juan Evangelista está siguiendo la Proclamación de la Junta de Supervisores del 21 de mayo que requiere medidas de protección del COVID-19 para ayudar a frenar y detener la propagación del COVID-19. Esta verificación es el resultado de un arduo trabajo por parte del equipo de liderazgo de nuestra escuela en el desarrollo de nuestro plan de preparación para una pandemia y de trabajar en estrecha colaboración con el Departamento de Salud del Condado de Pima.
"Nos complace saber que estamos siguiendo las protecciones establecidas por el condado de Pima para ayudar a reducir la propagación del coronavirus en nuestra comunidad", dijo el director Minh Solórzano. "Nuestro enfoque gradual para que los estudiantes regresen al campus también es un paso en esta dirección hasta que pasemos lo peor de la pandemia", agregó.