Organización de padres de la escuela San Juan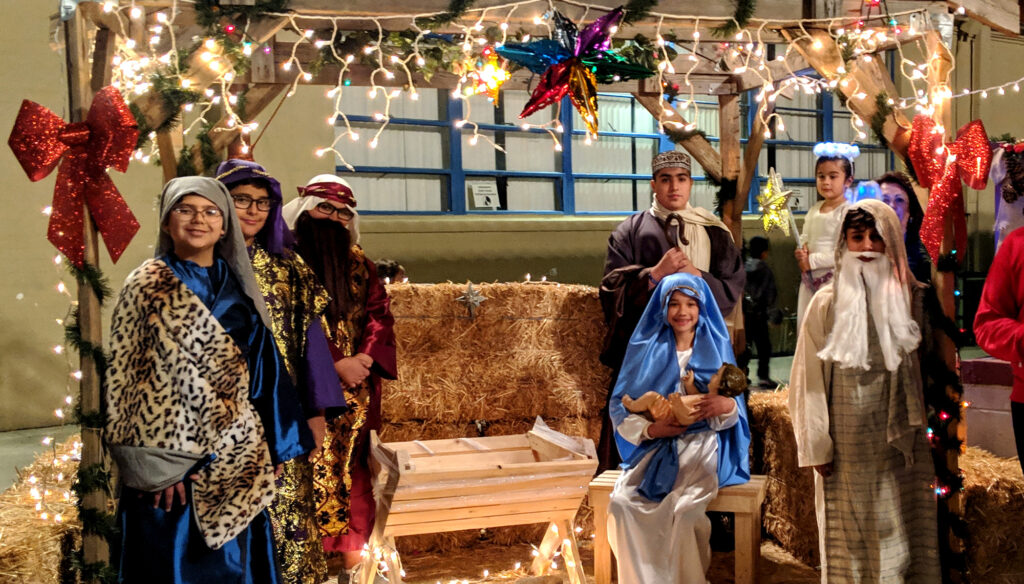 St. John the Evangelist Catholic School's Parent Organization (SJPO) promotes the well-being of students in mind, body and spirit through activities that stimulate the academic, physical, emotional and spiritual growth of our students. As we are united in Christ, the SJPO collaborates with teachers and parents to foster a positive school culture and home/school relationship.
The SJPO consists of the president, Leticia Aguilar, room parents and co-room parents from each class K-8 but limited to only room parents. It is mandatory for room parents to attend the monthly meetings. A total of 50 volunteer hours are fulfilled as a room parent and co-room parent. The roles and responsibilities are to collaborate with the homeroom teachers and parents on various school and parish related projects throughout the school year. These projects are listed as…
Fundraisers
Fiesta
Field trips
Class celebrations
Family Mass
Maintaining effective communication with parents via email, text and/or phone calls
Coordinating volunteers for Open House, Orientations, CTSO brunch, etc.
We invite all families to become actively involved through many opportunities provided by SJPO. Information on ways to volunteer are located at the school office. Parents who are not room or co-room parents will fulfill 2 volunteer hours for attending the SJPO meetings. SJPO meetings are scheduled on the first Tuesday at 5:30PM of each month for the exception of a holiday, then the meeting will be rescheduled for the following Tuesday.
La Organización de Padres de la Escuela Católica St. John the Evangelist (SJPO) promueve el bienestar de los estudiantes en mente, cuerpo y espíritu a través de actividades que estimulan el crecimiento académico, físico, emocional y espiritual de nuestros estudiantes. Al estar unidos en Cristo, el SJPO colabora con maestros y padres para fomentar una cultura escolar positiva y una relación hogar / escuela.
El SJPO está formado por la presidenta, Leticia Aguilar, los padres de la sala y los padres de la co-sala de cada clase K-8, pero se limitan solo a los padres de la sala. Es obligatorio que los padres del salón asistan a las reuniones mensuales. Se cumplen un total de 50 horas de voluntariado como padre de familia y padre de familia. Los roles y responsabilidades son colaborar con los maestros y los padres de clase en varios proyectos relacionados con la escuela y la parroquia a lo largo del año escolar. Estos proyectos se enumeran como …
Recaudadores de fondos
Fiesta
Viajes al campo
celebraciones de clase
Misa familiar
Mantener una comunicación efectiva con los padres por correo electrónico, mensajes de texto y / o llamadas telefónicas.
Coordinación de voluntarios para Open House, Orientaciones, brunch CTSO, etc.
Invitamos a todas las familias a participar activamente a través de muchas oportunidades proporcionadas por SJPO. La información sobre formas de voluntariado se encuentra en la oficina de la escuela. Los padres que no son padres de salón o co-salón cumplirán 2 horas voluntarias para asistir a las reuniones de SJPO. Las reuniones de SJPO se programan el primer martes a las 5:30 p.m. de cada mes a excepción de un día festivo, luego la reunión se reprogramará para el martes siguiente.