Menú de cafetería
Free language assistance, auxiliary aids, and/or accommodations are available upon request.
Asistencia gratuita con el idioma, ayudas auxiliares y/o alojamiento están disponibles a pedido".
Below is this month's menu:
Breakfast and lunch are available most days, including early dismissal days!
Students may also bring their own lunch (as long as it does not require the use of the microwave). Please be sure your child has a nutritious and filling meal, and please include any needed plastic ware or napkins. Soda is not permitted.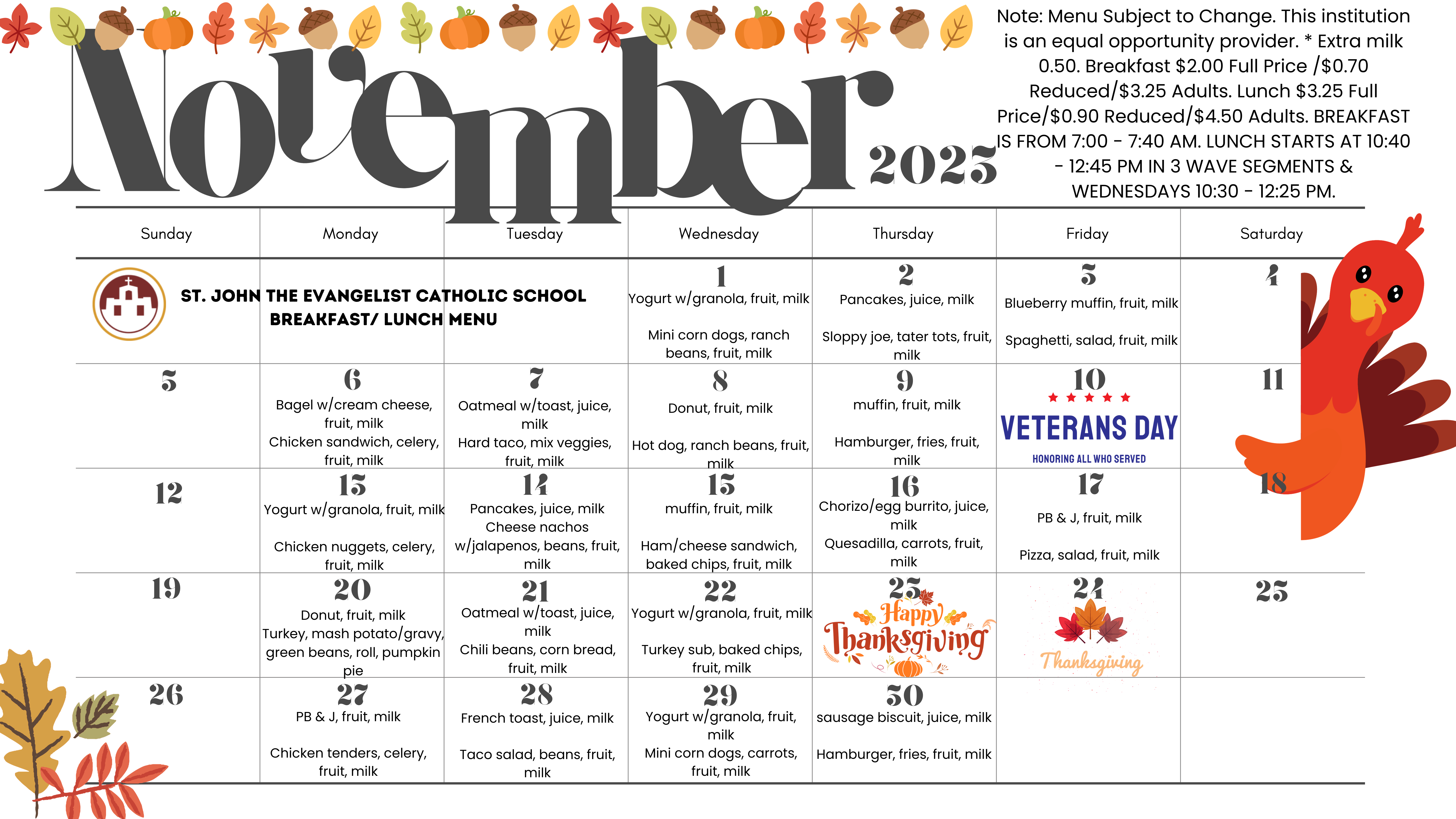 ¡El desayuno y el almuerzo están disponibles la mayoría de los días, incluidos los días de salida temprana!
Los estudiantes también pueden traer su propio almuerzo (siempre que no requiera el uso del microondas). Asegúrese de que su hijo tenga una comida nutritiva y abundante, e incluya todos los utensilios de plástico o servilletas necesarios. No se permite sodas.