Apoyanos
The founders of St. John the Evangelist Parish and School recognized the importance of a Catholic education for the parish's families. Why should we support our founders' vision for St. John's school?
Truth – Catholic schools teach the truth found in Christ's church. Having an education founded in biblical truth will enable our youth to make well-formed decisions throughout their lives.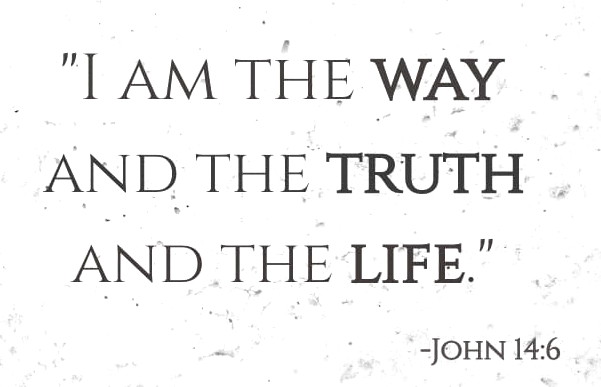 Daily Faith – Faith is interwoven into our everyday lives, not just on Sunday. Students at St. John's private school are surrounded by people who live out the Catholic vocation to love God and love one another in mind, heart and deed. We teach with an eye focused on our faith.
Weekly Mass – Our students attend Mass at least weekly during the school year. Along with Sunday Mass, this provides them a second time of worship each week.
Class Size – Catholic schools are usually smaller than public schools. This means that teachers can effectively develop their lessons to their students and offer more one-on-one support. Smaller class and school size also helps create a more family-like community.
Parental Involvement – As a Catholic school, our role in educating students is in support of parents, who are their child's first and greatest teachers. Parents can trust that we will teach their children the morals and principles proclaimed in the Gospel.
Your support in time, talent and treasure add to the school's resources toward its educational ministry. Thank you for supporting the mission of St. John the Evangelist Catholic School of Tucson, Arizona.
Los fundadores de la parroquia y escuela San Juan Evangelista reconocieron la importancia de una educación católica para las familias de la parroquia. ¿Por qué deberíamos apoyar la visión de nuestros fundadores para la escuela de San Juan?
Verdad: las escuelas católicas enseñan la verdad que se encuentra en la iglesia de Cristo. Tener una educación fundada en la verdad bíblica permitirá a nuestros jóvenes tomar decisiones bien formadas a lo largo de sus vidas.
Fe diaria: la fe está entretejida en nuestra vida cotidiana, no solo los domingos. Los estudiantes de la escuela privada de San Juan están rodeados de personas que viven la vocación católica de amar a Dios y amarse unos a otros en mente, corazón y obra. Enseñamos con un ojo enfocado en nuestra fe.
Misa semanal: Nuestros estudiantes asisten a misa al menos semanalmente durante el año escolar. Junto con la misa dominical, esto les proporciona una segunda vez de adoración cada semana.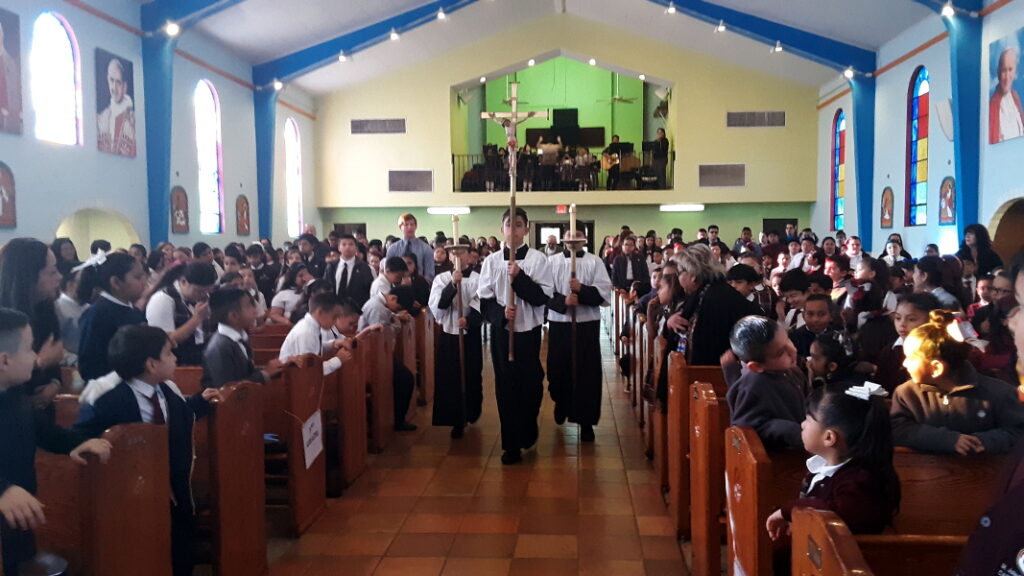 Tamaño de la clase: las escuelas católicas suelen ser más pequeñas que las escuelas públicas. Esto significa que los maestros pueden desarrollar de manera efectiva sus lecciones para sus alumnos y ofrecer más apoyo individual. Las clases más pequeñas y el tamaño de la escuela también ayudan a crear una comunidad más familiar.
Participación de los padres: como escuela católica, nuestro papel en la educación de los estudiantes es apoyar a los padres, que son los primeros y mejores maestros de sus hijos. Los padres pueden confiar en que les enseñaremos a sus hijos la moral y los principios proclamados en el Evangelio.
Su apoyo en tiempo, talento y tesoro se suman a los recursos de la escuela para su ministerio educativo. Gracias por apoyar la misión de la Escuela Católica San Juan Evangelista de Tucson, Arizona.